The simulation
Interactive learning tool for sustainable business decisions
A responsible and sustainable business conduct is one of the most topical economic issues. Knowledge about the theoretical background and practical competencies in this area are essential for today's managers. Our simulation game TOPSIM-Corporate Social Responsibility Management provides a consolidated and application-oriented overview of the core questions related to a sustainable business strategy – in a realistic competitive context. Participants of the simulation direct a medium-sized business and make decisions in all company departments. They have to ensure a positive operating result as well as ecological and social aspects of their activities. Not only students benefit from the simulation, but also practitioners of all business areas.
The simulation was developed jointly by TIS and Prof. Philipp Schreck with the goal of conveying CSR topics in an innovative and realistic way. The start-up phase was generously funded by the Hans Sauer Stiftung.
Learning Goals
Learning Goals within economic and business ethics as well as with regard to Corporate Social Responsibility are:
Understand
Know the strategic dimension of CSR within your industry
Assess the CSR activities in your own company
Differentiate different stakeholder demands
Know the fundamentals of ethical argumentation (deontological vs. utilitarian perspectives)
Apply
Engage in stakeholder dialogues
Prepare and implement a sustainability strategy
Develop an intervention strategy and action plan
Conduct CSR-Monitoring
Analyse
Analyse corporate reports and deduce decisions from it
Analyse decision consequences
Assess
Benchmark the company's position within the competitive environment
Assess investments based on cost-benefit analyses
Evaluate
Align CSR activities with economic goals
Question and adjust sustainability strategy and measures
Process
Duration of the seminar: 2 to 4 days
Number of participants: 9 to 30 (3 to 6 groups à 3 to 5 people)
Languages: German, English
Every Group makes decisions for their own business over four simulated business years. Every year is divided into two phases: A decision phase (step 1 to 3) and a simulation phase (step 4 to 5). The following illustration describes these steps in more detail.
Introduction

The course instructor delivers an introduction to the simulation and sums up key information provided by the course handbook.

Discussion

The groups receive information about their business and the general economic situation. They analyse corporate reports, establish a corporate strategy and coordinate all internal processes.

Decision

Based on their discussion, analysis and insights the teams make the necessary decisions for their business in the simulation program on their team laptop.

Decision Transfer

The course instructor is provided with the different team decisions within a predetermined time frame.

Calculation, Analysis, Evaluation

The market situation, which has been calculated by the software based on group decisions, is presented by the instructor who interprets the results together with the groups.

New reports

The seminar participants get together in groups once again. New corporate reports and economic scenarios are distributed to the groups that come to new decisions based on this information.
Licensing models
The TOPSIM – simulation game can be purchased through several licensing models by universities as well as companies: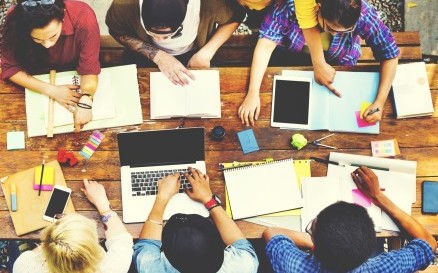 Universities
Universities can buy a license to conduct the CSR – simulation game or rent the license by the day. This way you can flexibly include the simulation game in your course curriculum or rent it for single seminars.
We support tutors with their preparation of the syllabus, provide exam samples, powerpoint slides and exemplary schedules.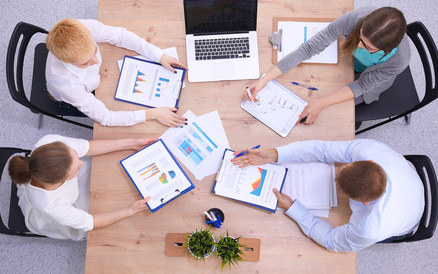 Companies
You can buy the simulation game as a seminar including license and trainer or conduct it with your own coach. If you decide to book the trainer as well, he will come into your business and organise the two-day seminar with your employees.
References
The simulation has been successfully implemented at the following universities and companies:
Contact
TOPSIM GmbH
Neckarhalde 55 | 72070 Tübingen | Germany
E-Mail: info@topsim.com
Phone: +49 (0) 7071/7942-0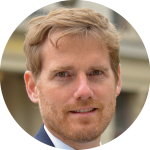 Prof. Dr. Philipp Schreck
Friede-Springer-Endowed Chair of
Business Ethics & Mngmt. Accounting
Martin-Luther-University Halle-Wittenberg
Große Steinstr. 73 | 06108 Halle (Saale) | Germany
bema.wiwi.uni-halle.de
E-Mail: philipp.schreck@wiwi.uni-halle.de
Phone: +49 345 55233 71